Republic of Media: Campaign's Best Place to work in the North and Scotland for 2020
5th March 2020
Back to articles
We're absolutely delighted to be named Campaign's Best Place to Work in the North and Scotland and 8th best place in all of Adland in Campaign Magazine's 2020 survey results!
Since coming 15th in the 2019 survey, we've worked really hard to make Republic of Media somewhere our employees enjoy turning up to every day. We've focused on creating an open culture that supports our staff.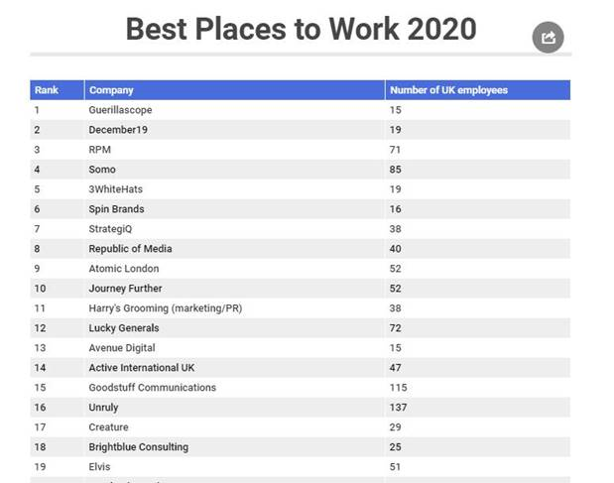 With teams set up to look after wellbeing, the environment, the community and social activities we want to ensure everyone has a platform to do something they feel passionate about.
We've made sure that we focus on what is best for the whole company and in the last year that also meant re-writing our maternity & paternity programmes, creating a brand-new graduate scheme and creating new learning & development opportunities for our staff.
Our work doesn't stop here, we've already got big ideas for the next year that we can't wait to get going with!